The granddaughter of Holocaust survivors, Victoria Herrmann '12 came to Lehigh to study international relations, with the intent to do meaningful work in human rights. "I was inspired to do something with the opportunity of going to college, of making sure that 'never again' was actually 'never again,' a pledge that we would do better in the future," she says.
Herrmann also had an interest in the environment, but she viewed it more as a hobby, having loved to play in the woods near her home as she grew up. But in her first year at Lehigh, she joined the environmental club Green Action, where she learned about climate change and its impact on ecosystems and communities. "That led me to a pretty big about-face in both what I studied and got engaged with at Lehigh and what I was interested in doing once I left Lehigh," she says.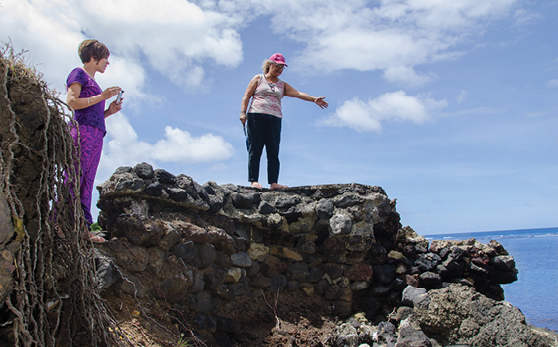 Herrmann joined a Lehigh delegation to a national youth climate conference, Power Shift, in Washington, D.C. "Through that experience, I realized that I could still work in policy, I could still work in human rights and ensure everyone was safe and secure and healthy in a climate change world, but pair that with science, pair that with how to understand the rapid changes that this planet was experiencing in 2008 and is still experiencing in 2021."
As an undergraduate, Herrmann helped sort through trash bins on University Lawn to demonstrate the amount of garbage not being recycled. She met with Lehigh's Dining Services staff to discuss reusable takeout containers. She stood outside Linderman Library to ask students, faculty and staff to sign a petition to get rid of Styrofoam on campus.
Now Herrmann is making an impact on climate change issues on the national and international stage. In 2019, Apolitical, a peer-to-peer learning platform for governments, named her among the Top 100 World's Most Influential People in Climate Policy, alongside people such as former Vice President Al Gore and Swedish environmental activist Greta Thunberg.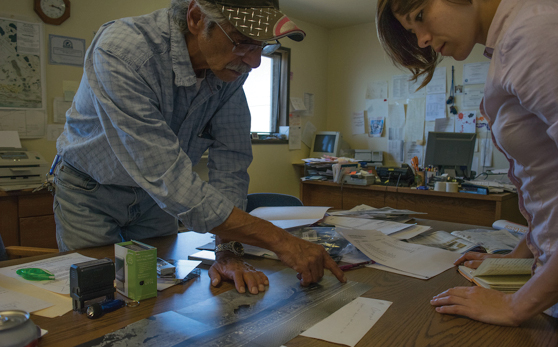 As the president and managing director of the Arctic Institute in Washington, D.C., Herrmann is leading the nonprofit network in its mission to achieve a secure and sustainable Arctic through research, policy, projects and publications. One such project, Rise Up to Rising Tides, connects pro bono experts with climate-affected communities in an effort to safeguard the heritage of Americans at risk of being displaced due to rising waters.
Also, as a National Geographic Explorer, Herrmann studies climate-induced displacement, migration and relocation in North America and Fiji. In a project with National Geographic, she met with local leaders across the U.S. and its territories over two years to learn how climate change was affecting their communities and to discuss solutions.
"It was really a big listening tour, to understand what a mayor in Mississippi, what a village elder in the American Arctic, what the mayor of Miami needed most from our federal government to keep their cities, their villages, their communities safe," she says. "That was really the vision for the storytelling aspect of America's Eroding Edges.
"I wanted people to read our stories, to watch our upcoming documentary and see themselves in our climate change story—that no matter where you live in America, whether it's the Great Plains or the Great Lakes, whether it's in the mountains or on the coastlines, climate change is already impacting you. And it is part of your responsibility to step up and be part of America's climate solutions, because that's how we keep the country safe and we move forward, despite 22 $1 billion disasters in a year, like we experienced in 2020."
"At the end of the day, that's the goal of all my work, to show people that climate change is your story, but also climate solutions are your story."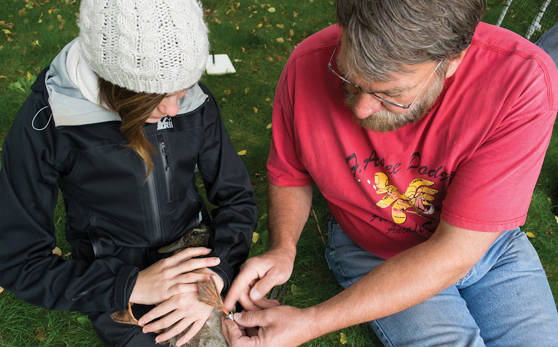 After graduating from Lehigh, Herrmann earned a master's degree in international relations and affairs at Carleton University in Ottawa, where she was a Fulbright Scholar, and a doctoral degree in geography with a specialization in polar studies at the University of Cambridge through a Gates scholarship. She is a member of Lehigh's Alumni Advisory Council for the Office of Sustainability and helped to shape the university's sustainability strategic plan.
Through National Geographic, Herrmann talks about climate change at workshops and in Zoom sessions with middle school and high school students, many of whom have sent her notes afterward to say they went from feeling hopeless about climate change to feeling hopeful.
"At the end of the day," she says, "that's the goal of all of my work, to show people that climate change is your story, but also climate solutions are your story. It doesn't matter who you are. You can be a middle school student, you can be an accountant, you can be an artist. Everyone has a part to play in climate change solutions. And if I can get one student to write to me to say that they found that pathway to be a climate change champion, then I've done my job."