Making our Campus as Safe as Possible
Emergency Numbers
Lehigh University Police
Bethlehem Police
911 (on campus)
Lehigh University's emergency planning measures help ensure our campus is as safe as possible and our response to emergency scenarios of all types is thoughtful, collaborative and efficient. We have developed plans and established processes to enable us to respond quickly and effectively to crises. The goal is to ensure the safety of people – students, faculty, staff, visitors and neighbors—and to protect the university's reputation and assets.
Ultimately, campus safety is a shared responsibility involving all members of the Lehigh community. The culture at Lehigh is one in which reporting safety concerns or possible criminal activity is encouraged and valued. We expect and ensure that within our campus community there is regular and open sharing of information about safety, the procedures to be followed in an emergency situation and our current year and/or historical crime statistics for the campus. Please read our Annual Security & Annual Fire Safety Report for information on programs, policies, resources and statistics.
Campus Safety Communication Tools
The university utilizes a range of tools to communicate with the campus community about emergency or crisis situations. The specific choice of tool depends upon the severity of the circumstances. We recommend that all members of the campus community: 1. Download the HawkWatch personal safety app; and 2. subscribe to text message alerts. You must complete both steps (downloading Hawkwatch does not automatically subscribe you to text message alerts).
HawkWatch personal safety app and HawkWatch alerts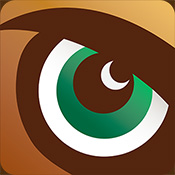 The HawkWatch personal safety app is offered for free to all members of the campus community. Downloading the app is strongly encouraged. The HawkWatch app is custom-designed for Lehigh University and includes a number of options that can help in an emergency situation. It also puts the user in direct contact with Campus Safety Communications. It is the equivalent of a mobile blue light phone in the palm of the user's hand. In addition, the app provides quick and easy access to useful information such as directions in emergency situations, and emergency contacts and support resources. It can also serve as a Lehigh bus tracker, provide links for reporting a tip, and offer users a quick and easy way to request safety programs.
Action items for you to take:
If you do not have a smartphone, you can still receive text messages from HawkWatch. Text LEHIGH to 237233 to subscribe to alerts. Text STOP to cancel. Standard message and data rates may apply.
To verify that you are registered to receive HawkWatch Alerts, to check if your information is correct, or to opt out, please visit the HawkWatch alert registration page. You must opt in to receive SMS Text Messages and voice messages.
Be sure you have enabled notifications from HawkWatch in your phone settings.
If a user does not interact with your AppArmor Safety app for a few months, the app will automatically be placed in a hibernation state by the operating system. Disable App Hibernation by pressing on the "About/Preferences" button within the Hawkwatch app. Select "Notification Settings" and press "Enable Notifications" if they are not currently enabled.
Learn more about the HawkWatch personal safety app >
Text message alerts
You must OPT IN to receive SMS Text Messages and voice messages. As noted above, to check if your information is correct, please visit the HawkWatch alert registration page. You may also text LEHIGH to 237233 to subscribe to alerts. Text STOP to cancel. Standard message and data rates may apply.
Among the other available communications tools are the following:
Sirens on all campuses serve as notification that there is imminent danger and that more information should be sought via the university website, www.lehigh.edu.
Classroom announcements are relayed via speakers in classrooms across campus.
Telephone messages at (610) 758-NEWS are updated when an emergency happens or when the campus is closed or opening is delayed due to weather.
Official Facebook and Twitter pages are utilized to convey the status of an emergency situation or to relay a closing due to inclement weather as well as to monitor the accuracy of campus interpretations of emergency circumstances. Like www.facebook.com/lehighu and follow twitter.com/LehighU.
Website updates and banners are placed on the university home page to repeat what is sent out via HawkWatch Alerts.
Call Center is activated with trained campus staff to take calls and provide answers when campus operators are overwhelmed.
The Lehigh University Police Department and other first responders will also provide on-site direction.
At least twice a year, we test our emergency communications systems to ensure they are fast and reliable. Additionally, the Crisis Management Team conducts regular meetings to discuss hypothetical scenarios or to evaluate real experiences (at Lehigh or on other campuses) in order to maintain an active state of preparation for emergencies of all types. The work of the Crisis Management Team is audited periodically by risk management professionals.
Lehigh University's Campus Safety Division offers a streamlined and efficient approach to crime prevention, emergency preparedness, crisis response, and communication. The Division comprises The Lehigh University Police Department (LUPD) and Security Guards; Lehigh's Campus Safety Communications Center; Identification, Electronic Access, and Locksmith (IDEAL) Office; Environmental Health and Safety (including life safety and fire prevention); and Emergency Medical Services (LUEMS).
Crisis Management Team
Planning for possible emergencies of all types is undertaken with diligence. A disaster and emergency preparedness plan have been assembled. It includes more than two dozen department/unit protocols for responding to specific emergencies, developed under the guidance of the Office of Risk Management, the Office of the General Counsel and the Director of Health and Environmental Safety using best practices. The plan is evaluated and reviewed regularly and practiced locally as appropriate or required.
In the event of a crisis, or even when unusual occurrences unfold on or around the campus, a team of senior campus leaders, called the Crisis Management Team, initiates internal information sharing and dialog as needed. Their primary focus is to provide leadership and policy decision-making, the capability to mobilize necessary resources, to support the operational experts that are normally the first responders to a campus emergency/crisis situation (campus police, environmental safety staff, student life personnel, etc.), and to ensure that the President and Board of Trustees are kept informed. Additionally, the Crisis Management Team assesses the possible impact of the circumstances on our campus community members and campus operations and determines the need for additional communications, decisions, or university responses to the specific emergency/crisis.
Chair, Kim Nimmo, Director of Risk Management
Ricardo Hall, Vice President of Student Affairs
Carina Sitkus, Director of Communications
Cheryl Matherly, Vice President and Vice Provost for International Affairs
Joe Sterrett, Murray H. Goodman Dean of Athletics
Frank Roth, General Counsel
Brett Ludwig, Vice President for Communications and Public Affairs
Michael Todd, Vice President for Finance and Administration
Jason Schiffer, Assistant Vice President of Campus Safety
Nathan Urban, Provost and Senior Vice President for Academic Affairs
Erik Walker, Chief of Staff, Office of the President
Crisis Management Team – Operations (CMTO)
The Lehigh University Crisis Management Team – Operations (CMTO) supports the University in an effort to reduce loss of life and property, to protect the environment through collaboration, and to improve our capabilities to prepare for, protect against, respond to, recover from, and mitigate all hazards. We provide assistance coordinating resources, expertise, leadership, and advocacy through a comprehensive risk-based emergency preparedness program. The CMTO plans for natural, man-made, or technological hazards that could adversely affect all members and sustainable operations of the campus community.
Carina Sitkus, Director of Communications
Don Pasda, Director of Facilities
Allen Biddinger, Assistant Director of Athletics
Jennifer Jensen, Deputy Provost
Chris Houtz, Assistant Police Chief
Steve Lewis, LUEMS
Katherine Lavinder, Dean of Students
Robert Bruneio, Director of Transportation
James Monek, Director, Technology Infrastructure & Operations, LTS
Randolph Shebby, Assistant Director, Environmental Health and Safety
Kim Nimmo, Director of Risk Management
David Joseph, Executive Director of Student Auxiliary Services
Ozzie Breiner, Director of Housing Services
Volunteering in a Crisis
Severe weather, power outages and other crises affecting campus are best dealt with by planning ahead. Lehigh has created a new resource where eligible faculty and staff may sign up in advance to volunteer when a crisis occurs, as well as specify the types of volunteer service they can provide. With an up-to-date volunteer database, Lehigh University will have a quick access to potential volunteers to assist at a moment's notice. Visit the Volunteering in a Crisis page for eligibility information, FAQs and to enroll.