The Residential Experience
Students who choose on-campus housing enjoy a number of added benefits. Lehigh offers unique programs and meaningful support to make living on campus as enjoyable, and valuable, as possible.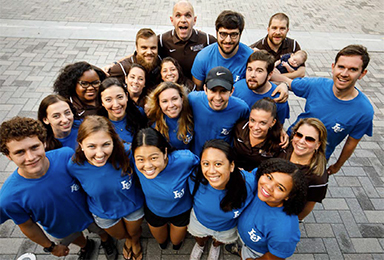 Gryphons
Gryphons, often referred to as Resident Advisors at other institutions, will be an integral part of students' first year. They will act as mentors, answer questions and provide helpful information. They also develop and plan fun on-­ and off­-campus activities and trips. The term Gryphon comes from the mythological beast of Scythia that was known for protecting the area's gold. We use this term because Lehigh considers its students our "gold."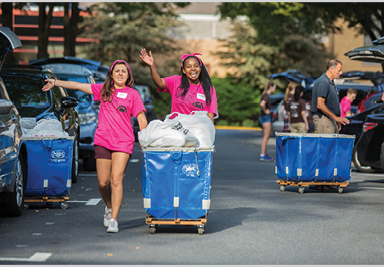 Residence Hall Association
The Residence Hall Association (RHA) strives to improve the quality of life in all Lehigh University residence halls through social and educational programming, leadership development and student advocacy. RHA is comprised of students from each residential area, totaling over 2,500 members and constituents.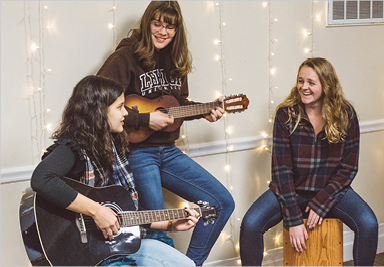 Learn Where You Live
The aim of the Residential Studying & Tutoring program (RST) is to help promote effective study habits and bring academic support for some of Lehigh's most challenging and demanding courses into the residence halls. The RST program, developed jointly by the Center for Academic Success and the Office of Residence Life in 2012, was designed to provide students with the opportunity to connect with other residents, study with peers and seek the help of a knowledgeable tutor.
Dining at Lehigh
Lehigh students are offered a host of options for dining on campus including vegetarian, international, halal and gluten-free menu items. Our staff takes great care to consistently deliver expertly prepared cuisine and excellent service, and is always evolving to meet the needs, tastes and preferences of our students. Explore Dining Services >