When Matt Dwyer '06 first arrived at Patagonia as materials innovator, the popular outdoor clothing company strove to "build the best products, cause no unnecessary harm and use business to inspire solutions to the environmental crisis." About five years later, Patagonia founder Yvon Chouinard simplified the mission statement: "We're in business to save our home planet," Dwyer recalls Chouinard saying.
As head of materials innovation and development at Patagonia, Dwyer's main responsibility is to help execute that goal.
A few years ago, the company measured its carbon footprint and discovered that materials—from constructing the apparel to shipping—and their associated supply chain were responsible for 86% of their emissions.
"That's the number that keeps me up at night," Dwyer says. "And that's us already doing a pretty good job."
Dwyer's team consists of four departments: materials innovation, product responsibility, material development and material performance. The materials innovation team works with a mindset 10 to 15 years in the future. They're finding tomorrow's solutions for the next day's problems, he says.
One problem that Dwyer and his team tackled was how to increase the amount of recycled materials in a line of Nano Puff jackets, one of the company's three most popular styles. They were already at 53% recycled materials, but how could they increase it to 100%?
By brainstorming with PrimaLoft, a synthetic insulation manufacturer, Patagonia was able to use new manufacturing technology to develop insulation that cures through a novel mechanism instead of a heated oven that, in turn, reduces energy use and emissions.
"We made a 50 to 100% jump [in recycled materials], but we also took a huge chunk out of the carbon footprint of the manufacturing of that material and all without the product skipping a beat," Dwyer says. "You can't even tell the new insulation is different from the old insulation."
The end goal of the environmental innovations Dwyer and his team discover are much like the Nano Puff jackets—an invisible solution.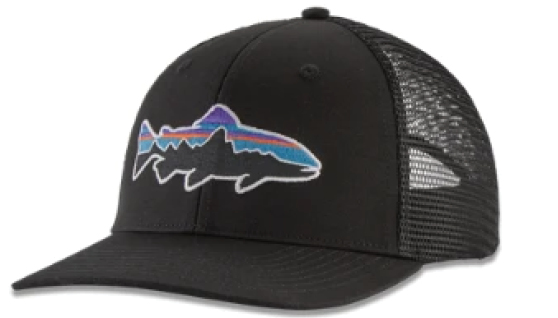 "We want you to pick it up and have the same or better experience as the old," Dwyer says. "You shouldn't have to sacrifice quality or performance for the sake of the environment, and that's actually the paradigm that we exist to bust."
Part of that includes finding potential outside ventures, investing in companies that could eventually partner with Patagonia and helping them make any necessary industry connections.
Dwyer is in a project with Lehigh alumni Kevin Ahearn '07 and David Stover '07 of Bureo, an outdoor and sporting goods company (see page 31). Collaboratively, they created a product line of trucker hats that replaced the plastic piece in the hat brim with 100% recycled and reclaimed fishnet materials.
Patagonia's product responsibility team, or "truth seekers," as Dwyer refers to them, are data scientists who measure the environmental impact of products and advise on how to make improvements. Every product idea that is pitched to Patagonia is sent to product responsibility to validate any environmental claims. The carbon footprint, wastewater and carbon dioxide are measured, and when necessary, the lifecycle is assessed.
The material development team, Dwyer explains, is the "heart of the business." They are material and mechanical engineers involved in all the textiles and trims, while also responsible for executing the company's short-term environmental goals. The material performance team ensures the colors of the products are executed to the design team's intent while making sure the fabric quality meets standards.
"Not everything that's environmentally friendly is actually good from a carbon perspective, so now we're in the nuanced work, which requires a surgeon's scalpel."
The toughest work for Dwyer and his team lies ahead. In 2015, Patagonia measured its fiber content after having used recycled polyester since 1993. They found only 26% of the synthetic materials they were using were recycled. With help from the Nano Puff project, they've increased that number to 86%.
"Not everything that's environmentally friendly is actually good from a carbon perspective, so now we're in the nuanced work, which requires a surgeon's scalpel," Dwyer says. "Having made big moves in recycled and other preferred materials, we now need to be very precise and specific about the problems we're solving to finish cleaning the mess up."
He's confident he has the right staff assembled to continue to fulfill Patagonia's mission.
"What you see when you zoom out is that it really is end to end. If we start a problem in one section of the world, another section of the world is accountable for cleaning it up, and we're accountable to each other," Dwyer says. "And I think that's one of the most powerful things that we have, in addition to, gosh, just the most talented group of people on the planet."