Presidential News & Communications
The ceremony inaugurating Lehigh's 15th president was held Friday in Tamerler Courtyard.
A message sent to members of the Lehigh community and shared with Lehigh families…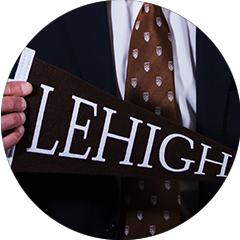 Meet the President
President Helble is connecting with alumni and friends at a variety of upcoming events. Learn more about these opportunities to engage.
Lehigh Valley - November 19, 2021
Presidential Inauguration
As part of this year's Founder's Weekend celebration, Lehigh featured the inauguration of Joseph J. Helble '82. Watch the Lehigh community enjoying the Inauguration festivities and welcoming President Helble home.