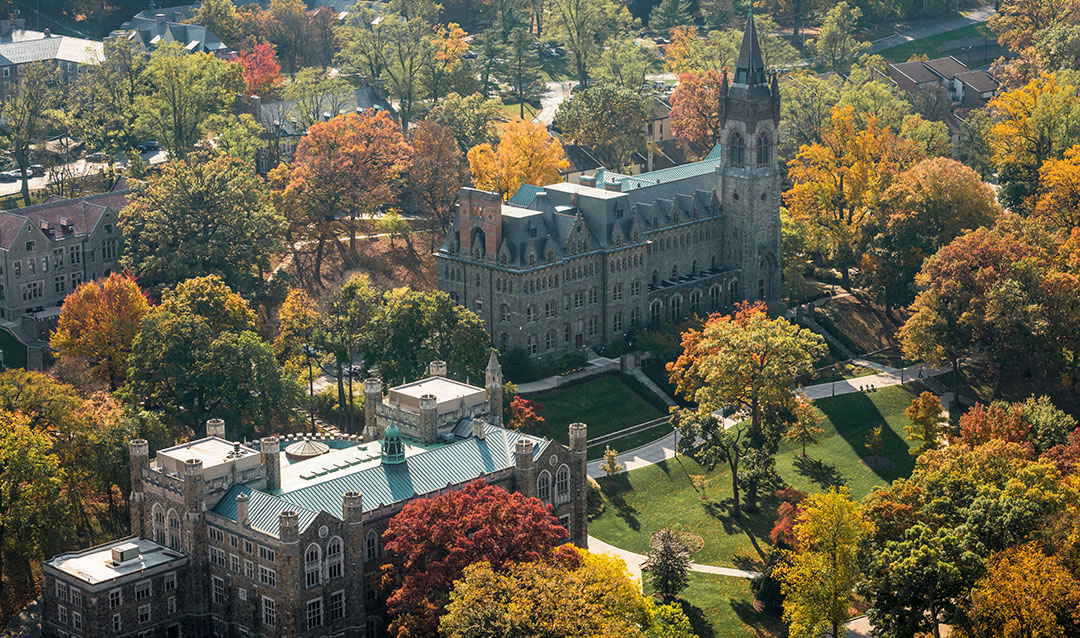 Helble, currently provost of Dartmouth College, will assume the presidency on August 16.
Joseph J. Helble '82 answers questions about his return to his alma mater as its new leader and his thoughts on the future of Lehigh and higher education.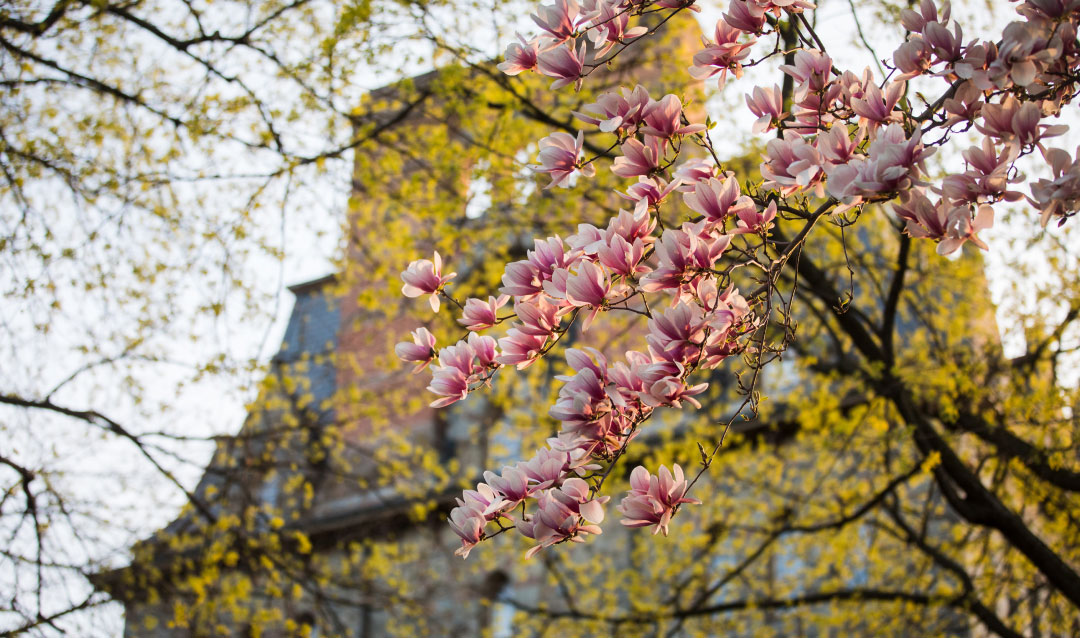 Helble was selected from a broad and diverse pool of talented applicants.
A virtual welcome reception was held on Monday, May 3 to welcome Lehigh's 15th president, Joseph J. Helble '82.
Inspired Leader
Devoted Champion
Accomplished Scholar
"I have known Joe since we were both department heads together at UConn. As an internationally recognized scholar and accomplished academic leader, Joe is a terrific choice to lead the university. A true Lehigh man, his career exemplifies the university's character of innovation, intellectual creativity, and collaboration. Lehigh could not have chosen a better person to lead it into its next epoch of prominence."
- Domenico Grasso, Chancellor, University of Michigan - Dearborn
"Joe Helble made a very significant contribution to Dartmouth over his nearly two decades of leadership, first as Thayer School Dean and then as College Provost. He has been deeply admired and respected by faculty, staff, students, board members and alumni, alike. Through strategic thinking, operational discipline, open and collaborative engagement and a keen ability to first listen and then persuade, Joe was able to help lead Thayer and Dartmouth through one of the most dynamic times in higher education."
- Terry McGuire, Founding Partner, Polaris Partners
"Dartmouth has been so fortunate to have a leader like Joe Helble. First as the dean of Thayer School of Engineering and then as provost, Joe's accomplishments—his commitment to increasing the representation of women in engineering, his vision for Thayer's expansion, his tireless leadership through the COVID crisis—only begin to define his legacy. Joe brings inspiration, a critical eye and a big dose of compassion to everything he does; Lehigh is in great hands with him as its next president."
- Laurel Richie, Chair of the Dartmouth Board of Trustees
"Congratulations to Lehigh on the appointment of Joe Helble as your next president! As a teacher and a scholar, Joe's extensive intellectual and pedagogical contributions have spanned disciplines, and as a leader in higher education, he is a dedicated proponent of cross-divisional intellectual endeavors. Joe is devoted to the complete liberal arts experience—to the integration of STEM with the arts, the humanities, and the social sciences to ensure that teaching, learning, and scholarship are holistic processes. Dartmouth has been so very fortunate to have had Joe's inspired leadership these past years; here's to a bright future for Lehigh as you celebrate Joe's return to lead his alma mater."
- Emily Bakemeier, Vice Provost, Yale University, Vice-Chair, Dartmouth College Board of Trustees
"Joe has made an indelible mark on Dartmouth. He has a deep understanding of the power of a multidisciplinary approach to engineering in taking on some of the world's most difficult problems. He's been a champion of integrating the liberal arts and engineering to ensure that all Dartmouth students, regardless of their major, are exposed to this kind of systems-based problem-solving. He will be deeply missed in Hanover, but his impact will remain."
- Liz Lempres, Incoming Chair of the Dartmouth Board of Trustees (as of June 14), Thayer School Board of Advisors since 2012
"When we appointed Joe Helble dean of the Thayer School of Engineering in 2005, I knew we were getting a colleague with an outstanding record of accomplishment as a scholar and as a teacher. What we quickly learned is that he also had a remarkable capacity to encourage and support the work of faculty and students. He is a naturally caring colleague and a superb academic leader who has actively recruited women and minorities to the Thayer School of Engineering, making Dartmouth the richer. He and Rebecca have made this a better community. We will dearly miss them and we congratulate Lehigh on this appointment."
- James Wright, President Emeritus, Dartmouth College
"A defining characteristic of Joe's leadership is his strength as a communicator. First as a dean and then as the provost, Joe has always been his best spokesperson. His ability to articulate an academic vision, reassure a community, or explain complicated issues in a concise accessible way is extraordinary. Joe's communications skills as a leader are matched only by his kindness and generosity as a person."
- Justin Anderson, Vice President for Communications, Dartmouth College