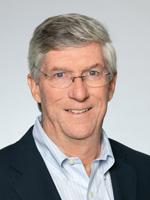 Vincent A. Forlenza Jr. '75
Chair of the Board
Trustee Since 2020
Current Term: to
Previously served 2011 - 2017
Vincent Forlenza, of Franklin Lakes, NJ, is the retired executive chairman of the Board and CEO of Becton, Dickinson and Company (BD), a global medical technology company. He retired during 2021. Mr. Forlenza serves as Chairman of Moody's Corporation Board of Directors, was chairman of The Valley Health Systems Board of Trustees, and previously served as chairman of The Valley Hospital in Ridgewood, New Jersey. He was also the Chairman of the board of AdvaMed, the medical device industry association. He is a past member of the Dean's advisory council for the P.C. Rossin College of Engineering and Applied Sciences and a current member of the Dean's advisory council for the College of Health. Forlenza has a Bachelor of Science degree in chemical engineering from Lehigh and a Master of Business Administration degree from the University of Pennsylvania.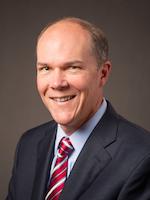 Jordan Hitch '88 '20P '21P
Vice Chair of the Board
Trustee Since 2014
Current Term: to
Jordan Hitch of Wellesley, Massachusetts, was formerly a Managing Director of Bain Capital, one of the world's leading private, alternative asset management firms. He joined Bain Capital in 1997. Jordan graduated from Lehigh in 1988 with a B.S. in mechanical engineering, and he earned an MBA from the University of Chicago in 1995. As an undergraduate, Jordan was a member of the Pi Lambda Phi fraternity. He is currently an active private investor and serves on the board of Bright Horizons Family Solutions, and Burlington Stores.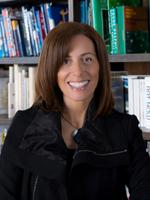 Ann Lewnes '83 '22P
Vice Chair of the Board
Trustee Since 2021
Current Term: to
Ann Lewnes '83 '22P, of Palo Alto, CA, served as Chief Marketing Officer and Executive Vice President, Corporate Strategy & Development of Adobe, one of the world's largest and most diversified software companies, until her retirement in 2023. During her 16 years of leadership, the Adobe brand became synonymous with creativity, digital marketing and the design and development of digital experiences. In addition to its consistent focus on creativity, Adobe's marketing organization pioneered the company's shift to digital—deploying advanced digital marketing technology, establishing an insight-driven culture, and setting a template for marketing's impact on business. As EVP of Corporate Strategy & Development, Ann also led Adobe's transformative corporate strategy and strategic M&A efforts globally. Prior to Adobe, Ann spent 20 years building the iconic Intel Inside brand as VP of Marketing. Ann was named one of the world's most influential CMOs by Forbes, was elected into the American Advertising Foundation's Hall of Achievement and was inducted into the American Marketing Association's Hall of Fame in 2019. In 2020, she received the New York Women in Communications Matrix Award. Ann received her Bachelor of Arts degree in political science and journalism from Lehigh University. She currently serves on the boards of Mattel and Sundance Institute. Believing everyone has a story to tell, Ann is a strong supporter of increasing diversity in the film industry and other creative fields.
Frank A. Roth, Corporate Secretary
David L. Hammer, Treasurer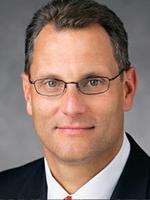 Jeffrey Bosland, of Basking Ridge, NJ, was most recently a senior managing director of Cerberus Capital's Operations and Advisory Company, where he was responsible for advising and driving improvement in portfolio companies as head of the financial institutions advisory group. Prior to Cerberus, Jeff worked for JPMorgan Chase for 12 years, where he was a managing director and member of the Corporate & Investment Bank management committee. He served as global head of client treasury services, head of U.S. public finance, U.S. agencies debt, and Americas sales and marketing. Earlier in his 30-year business career in banking and fixed income sales and trading, Bosland managed U.S. interest rate swaps derivatives trading at Bankers Trust Co. and Deutsche Bank, where he also led the U.S. agencies debt trading business. He earned a bachelor's degree in finance from Lehigh University in 1988.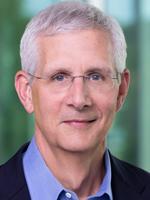 Paul Camuti is executive vice president and chief technology and sustainability officer of Trane Technologies. Paul oversees the company's innovation practices and sustainability-led strategy that powers the company's strong financial and environmental, social and governance (ESG) performance. He also provides leadership to the shared technology and advanced manufacturing networks, sustainability practice, strategy and corporate development functions.
Since joining the company in 2011, Paul has helped establish its award-winning, sustainability-led innovation culture. He developed the full spectrum of innovation, technology and sustainability practices within the company. Paul also led the company's enterprise focus on sustainability, advocacy for smarter energy usage, and partnership with industry experts, academia and NGOs. Under his leadership, the company has formed external advisory councils on both sustainability and healthy and efficient spaces. He also led the introduction of Operation Possible, a global crowdsourcing innovation program focused on solving major environmental and social challenges.
For more than 30 years, Paul has been at the intersection of industrial digital transformation and sustainability. Before joining the company, he was founder and president of Smart Grid Applications for Siemens Energy, Inc. and CEO of Siemens Corporate Research. In these roles, he had global business responsibility for technology and innovation. He also held several leadership roles with Siemens Energy and Automation, where he founded the company's Industrial Software business. In addition, he has worked with Eaton Corporation and Westinghouse Electric.
Paul serves on various boards and advisory councils and holds a bachelor's degree in engineering from Lehigh University.
Jay Clayton, of New York, NY, is a Senior Policy Advisor and Of Counsel at Sullivan & Cromwell LLP, advising on corporate governance, capital markets and financial regulatory matters. He also is the Non-Executive Chair and Lead Independent Director of Apollo Global Management, an adjunct professor at the Wharton School and Carey Law School at the University of Pennsylvania, and has advisory roles with several privately held companies and nonprofit organizations.
Jay Clayton served as the Chairman of the U.S. Securities and Exchange Commission from May 2017 to December 2020. As Chairman of the SEC, Mr. Clayton focused on modernizing the regulation and oversight of our equity and fixed income markets, concentrating on the interests of long-term investors. He was an active member of the Financial Stability Board, the International Organization of Securities Commissions, the Financial Stability Oversight Council and the President's Working Group on Financial Markets.
Prior to Mr. Clayton's time at the SEC, he was a member of Sullivan & Cromwell's management committee, co-managing partner of its General Practice Group and co-head of its Cybersecurity Group. He was a lead lawyer in an array of complex M & A and capital markets transactions, as well as regulatory and governance matters, in the financial, telecoms, energy, transportation and e-commerce sectors. Mr. Clayton also advised a number of individuals and families in connection with their public and private investments and succession planning matters.
Mr. Clayton earned a Bachelor of Science degree in engineering from the University of Pennsylvania, a Bachelor of Arts and Master of Arts degree in economics from The University of Cambridge (Kings College; Thouron Scholar) and a Juris Doctor degree from The University of Pennsylvania Carey Law School.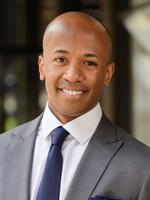 Eric Clement '99, of Bedford Hills, NY, is SVP & Fund Manager, overseeing the social impact and sustainability portfolios at RXR. He is principally responsible for defining the portfolio's strategic vision and investment strategy, delivering against the dual mandate of attractive returns and tangible ESG outcomes. In addition to his daily activities at RXR, Eric also serves as an advisor to International Well Building Institute (IWBI) for Health and on the Board of Directors for NYCEDC as a Mayoral Appointee.
Prior to RXR, Eric was Senior Managing Director and head of the Strategic Investments Group at New York City's Economic Development Corporation (NYCEDC), where he oversaw the negotiation of tax incentives, debt issuances, new market tax credit investments, and dedicated debt-equity funds. He led deployment of NYCEDC's $15 billion portfolio to expand financial access, mobilize private capital, and support the City of New York's core growth objectives.
Eric was previously a partner at Blue Frontier Group, an emerging markets private equity firm, SGI Global Holdings, Ltd., and has held various executive and management-level positions at Accenture, Citigroup, and J.P. Morgan.
Eric received his MBA from Saïd Business School at the University of Oxford with specializations in Finance & Strategy and is currently an Associate Fellow at the institution. He also received his undergraduate degree in History with a minor in Writing from Lehigh University and is currently serving his second term on the Dean's Advisory Council to the College of Arts and Sciences.

Frederick "Freddy" Coleman '17 '19G, of Brooklyn, NY, is an AVP for IT Strategy Enablement and Digital Innovation at Mizuho Americas. In this role, he plays a pivotal role in shaping and executing Mizuho's technology strategy in the Americas, working closely with the firm's leadership. Freddy has a strong track record of contributing to the success of renowned companies such as Accenture and EY, generating a combined impact of $200 million.
In addition to his corporate achievements, Freddy is the founder of GhanaMade, a cultural digital media company with a global presence in New York, London, and Accra. Through GhanaMade, he celebrates and promotes the rich cultural heritage of Ghana, bridging gaps between communities. Passionate about sustainability, Freddy actively supports and advocates for black higher education, with a particular focus on empowering the African community in the US and students from his ancestral country of Ghana.
Freddy is a member of the CPA societies of Pennsylvania and New Jersey, as well as NABA (National Association of Black Accountants) and the NBMBAA (National Black MBA Association). These affiliations reflect his commitment to professional development and his dedication to fostering diversity and inclusion in the business world.
Throughout his association with Lehigh University, Freddy has held several leadership positions. He served as a board director for the Alumni Association, a member of the Young Alumni Council, a leadership member of BALANCE, and a volunteer for the Alumni Admissions Outreach program. During his undergraduate years, he served as the President of the Class of 2017, Assistant Treasurer of the Student Senate, Chapter Senator for the National Society of Black Engineers, Council Elder for the African Student Association, and was recognized as a Carl Greer Scholar.
Freddy graduated with honors from Lehigh University, earning a Bachelor of Science in Business Information Systems and a Master of Engineering in Technical Entrepreneurship. He further enhanced his knowledge and skills by obtaining an MBA from the Quantic School of Business and Technology. Notably, Freddy carries on the legacy of his father, John Coleman '97G, who also graduated from Lehigh University with a graduate degree in chemistry.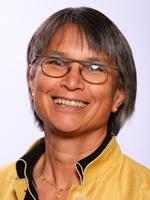 Sandra Denton, of NYC and Bedminster, PA, is a retired management executive of Pipefy and four acquired software start-ups, where she was responsible for building and growing global indirect revenue as head of their Channel and Alliance organizations. Prior to that, Sandra successfully navigated the high-tech industry while working with proven global companies – Bell Laboratories, Siemens AG, Accenture, Cisco, and IBM. She was a four-time recipient of CRN's "Top Women of the Channel" (Computer Reseller News) and recognized by The Software Report as "Top 50 Women Leaders in SaaS of 2021." She has presented at numerous technology conferences in Europe, Asia, and the United States, has authored telecom publications in German and English and has been cited in a Harvard Business School entrepreneurial case study. Sandra Denton received her B.S. in Computer & Information Science from Lehigh in 1983, M.S. in Management Information Systems from Pace University in 1989, and an MBA from Columbia Business School in 1993. She is currently an advisor to software start-ups and a member of Chief, a private executive women's network that connects, supports, and advances female leaders.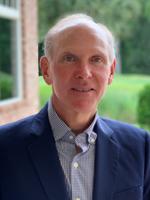 Drew Freed '83 '17P, of Bluffton, SC, served as President and Chief Executive Officer of Micro-Coax, a Carlisle Interconnect Technologies Company. Micro-Coax, based in Pottstown, PA, is a manufacturer of RF microwave transmission cables and connectors used in satellite and aerospace applications. Freed was appointed CEO in 2015 after serving on the Board of Directors since 2003. He also served as Chairman and CEO of UTI Corporation, which operated 13 manufacturing facilities throughout North America and Europe. Drew is an Emeritus Trustee of Ursinus College, a past member of the Board of Trustees at the International House of Philadelphia, and a past member of the Thomas Jefferson University Hospital Board of Trustees. He was a member of the Engineering Advisory Council at Lehigh University and is the sponsor of the David and Lorraine Freed Research Symposium. He is also a past Chapter Chair of the Philadelphia chapter of the Young President's Organization. He was a member of the Board of Directors of Benjamin Obdyke, a manufacturer of building products, located in Jenkintown, PA. He received his Bachelor of Science degree in metallurgy and materials engineering from Lehigh University in 1983 and holds a master's degree in industrial administration from Carnegie Mellon University.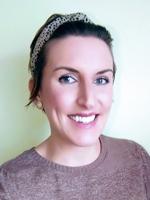 Julie Frehafer '11, of Berlin, NJ, is a Lead Systems Engineer for Multi-Mission Surface Combatant (MMSC) Mission Systems, upgrading and integrating surface-to-air missile, electronic warfare, and gun fire weapons capability for all MMSC hulls. She was previously a Project Planning Officer at Naval Air Warfare Center Aircraft Division (NAWCAD) at the Lakehurst (LKE) Naval Base, focused on improving short and long term workload demand signals and command staffing across the command's entire portfolio of customers. Before taking on that role at NAWCAD LKE, Julie was a Program Manager, leading an integrated team across various functional areas and managing cost, schedule, and performance for several aircraft carrier Visual Landing Aid (VLA) programs. Julie began her career at NAWCAD LKE as a Systems Engineer supporting air/ship integration efforts for both an unmanned air system and L-Class ship design. Julie holds a Bachelor of Science in Integrated Business and Engineering and a Bachelor of Science in Mechanical Engineering with an Aerospace Engineering minor from Lehigh, as well as a Master of Engineering in Systems Engineering from Stevens Institute of Technology with a graduate certificate in Space Systems Engineering. Julie is a former president of Lehigh's Young Alumni Council and volunteers with hospice patients in her free time.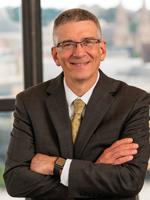 Jim Garrett became provost and chief academic officer of Carnegie Mellon University in January 2019. He is responsible for CMU's schools, colleges, institutes and campuses and is instrumental in institutional and academic planning and implementation. Garrett is committed to exploring and implementing innovations in education (especially related to modular education for residential and remote instruction), increasing access and affordability, ensuring student success, and building a diverse, equitable and inclusive community. Garrett is also a champion of sustainability, efficiency and effectiveness, overseeing a first-of-its-kind voluntary review of CMU's Sustainable Development Goals (SDGs) in 2020.
Under his leadership as CMU dean of the College of Engineering from 2013 to 2019, the College issued a strategic plan in 2014 that outlined the five-year mission, vision and objectives for the trajectory of the College. The College also launched a comprehensive strategic plan for equity, diversity and inclusion that focused on the recruitment, inclusion and retention of underrepresented faculty and graduate students. This plan was executed over the next five years. On his watch, the College of Engineering climbed from a U.S. News & World Report (USNWR) Graduate School Rank of 7 to 4 and a USNWR Undergraduate Rank of 8 to 6.
Garrett engaged ANSYS, Inc. to support the creation of ANSYS Hall, a building in which students have space to design, simulate, build and test larger systems (a $25 million gift). While dean, the development and implementation of the Engineering Research Accelerator increased the College's federal and industrial funding, boosted the number of interdisciplinary center-level proposals submitted and won, and diversified funding both in terms of source and size. In fiscal year 2017, the College experienced a marked increase in the number of multidisciplinary and multi-college proposals submitted and won $34 million worth of research center funding. During Garrett's tenure as Dean, the CMU Africa campus in Kigali, Rwanda, which the College of Engineering founded and manages, continued to excel and today is a healthy and thriving academic endeavor with more than 40 faculty and about 300 MS students from over 20 African countries. It receives significant support from the Government of Rwanda and the Mastercard Foundation.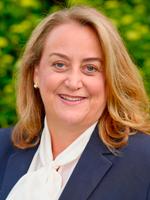 Faith Glazier is a Principal at Deloitte. She has over 30 years of experience providing Strategy, Operations and Technology consulting services to leading life sciences organizations, including pharmaceutical, biotech, medical device and diagnostic companies. She has served some of the firm's most important clients as the Lead Client Service Partner. In that role Faith has been responsible for bringing all of Deloitte's expertise to the client and providing oversight on all projects Deloitte delivers.
Faith currently serves on the Deloitte Consulting Board of Directors as well as the Deloitte Political Action Committee Board of Directors. Previously, she served as the Global Leader for Deloitte's Generics Pharmaceutical Practice, and was responsible for the thought leadership, market eminence and project delivery for clients in this segment of the market.
Faith is active in recruiting and mentoring talent. She serves as the Advisory Partner for Harvard University and leads Deloitte's efforts there, as well as the School Champion for recruiting for Consulting at Lehigh University.
In addition to 32 years at Deloitte, Faith was a founding partner of Archstone Consulting and spent two years as a Litigation Consultant for Peterson & Co.
Faith is a former board member for the Volunteer Consulting Group, and a former member of the Lehigh University College of Business' Dean's Advisory Council.
Faith graduated from Lehigh University with a B.S. in Business and Economics. She has an M.B.A. from the Harvard University Graduate School of Business Administration. She resides in Larchmont, NY with her husband, Robert Weisstuch '85 and her three daughters.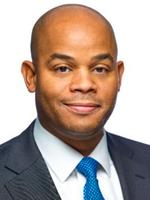 Corey Harrison, of National Harbor, Maryland, is Co-Founder and CEO of Flip.ai, an early-stage technology company delivering observability intelligence to enterprises.
Before founding Flip, Corey served as Senior Vice President and Chief of Staff to the Commissioner of the National Football League. Before the NFL, he worked at Kohlberg Kravis Roberts as a founding member of the innovation team and served as a White House Fellow to Defense Secretary Ash Carter, under which he also co-founded a new technology and innovation unit in the Pentagon and received one of the highest civilian medals. Before his federal service, he spent over 10 years, primarily focused on technology, across the enterprise software, financial services, telecommunications, and healthcare sectors. He graduated from Lehigh University in 2003, majored in Business Information Systems, and has an MBA from Yale School of Management and a Master of Science in Technology from Duquesne University. He is a Term Member of the Council on Foreign Relations and a member of the Lehigh University College of Business Dean Advisory Council.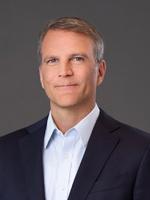 Christopher Hite is an Executive Vice President and Vice Chairman of Royalty Pharma and has over 25 years of experience advising biopharmaceutical companies on mergers and acquisitions and capital formation. Prior to joining Royalty Pharma in 2020, Mr. Hite was an investment banker at Citi where he was the Global Head of Healthcare for nearly 12 years and most recently a Vice Chairman of Banking, Capital Markets and Advisory ("BCMA") and sat on the Executive Committee of BCMA. Prior to joining Citi, Mr. Hite was the Global Head of Healthcare Investment Banking at Lehman Brothers.  Mr. Hite serves on the Board of Advisors of Faster Cures, a center of the Milken Institute, and served on the Board of Directors and as Chairman of the Audit Committee of Acceleron Pharma Inc. (Nasdaq: XLRN) until its acquisition by Merck in November 2021 for $11.5 billion. Mr. Hite has a BS from Lehigh University and a JD and MBA from the University of Pittsburgh.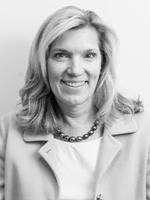 Mary Kush, of Mantoloking, NJ, is a principal in Douglass Winthrop Advisors, LLC. Previously, she was the chief operating officer, chief financial officer and senior equity analyst at Eagle Capital Management LLC, where she oversaw day to day operations and was responsible for equity research and idea generation for the firm's portfolio. Kush was an early partner at Eagle, helping grow the firm from $300 million in assets under management to almost $30 billion when she retired in 2018. Kush is on the Board of the Park Avenue Armory, where she serves on their Audit and Finance Committee. She is a member of the Lehigh University Investment Subcommittee and a member of the Cornelia Connelly Finance Committee. Kush has a Bachelor of Science degree in accounting from Lehigh and a Master of Business Administration in finance and Master of Science degree in taxation from Fordham University.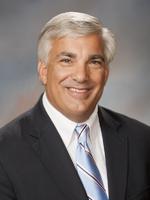 James R. Maida is the president and chief executive officer of Gaming Laboratories International, LLC, the preeminent testing laboratory worldwide for electronic gaming devices and systems in the gaming industry. In addition to serving on the Lehigh Board of Trustees, he is a member of the university's Leadership Council and the Computer Science and Engineering Advisory Council. He is also a member of the Monmouth Medical Center Board of Trustees and a member of the Monmouth Medical Center South Campus Foundation. James earned a bachelor's degree in computer science engineering from Lehigh in 1985 and a juris doctorate degree with high honors in taxation from Rutgers School of Law in 1990.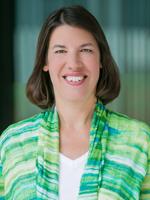 Kendall O'Brien, of Cranford, NJ, is a retired financial executive for Johnson & Johnson. Over her +35-year tenure at J&J, O'Brien held several senior positions including Group Chief Financial Officer roles for Medical Devices and Global Innovation. In her most recent role, she supported the Vice Chairman/Chief Scientific Officer with oversight of strategic, portfolio and financial decisions. Kendall was also actively engaged in acquisitions and divestitures. O'Brien was a key leader in Diversity, Equity & Inclusion efforts within J&J and served on several external advisory boards. O'Brien is a member of the College of Health Dean's advisory council. She has serves on the Board of Trustees of the Nature Conservancy New Jersey. She has a Bachelor of Science degree in both accounting and finance from Lehigh.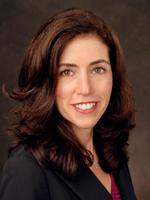 Michele Scaringella was formerly the Executive Vice President, Business Operations and Chief Financial Officer of CBS Television Stations, based in New York City. In this role, Michele had financial and strategic oversight for the twenty-eight local television stations owned and operated by ViacomCBS. Prior to assuming this position in 2010, she was Senior Vice President Internal Audit, for CBS Corporation. Michele earned a bachelor's of science degree in accounting from Lehigh in 1990. She also served as a member of the Lehigh Accounting Program Advisory Board for many years and is actively involved in Big Brothers Big Sisters of NYC.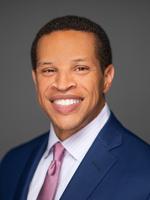 Christopher Scott '94, of Manhasset, NY, is a Managing Director in Morgan Stanley's Fixed Income Division, where he is responsible for residential mortgage trading, warehouse lending & financing, and securitization & underwriting as Head of the US Residential Mortgage Business. Before joining Morgan Stanley, Chris worked for Ally Financial Inc. for 11 years, where he was an Investment Management Executive responsible for Ally Bank's investment and mortgage portfolios. Prior to that, Chris spent 14 years at Bear Stearns & Co. Inc., where he was a Senior Managing Director in the Mortgage Trading Department. Chris is past Chair of the College of Business Dean's Advisory Council and a current member of the Council. He also served as a member of the Lehigh Leadership Council from 2003 to 2008. He has a Bachelor of Science degree in finance from Lehigh.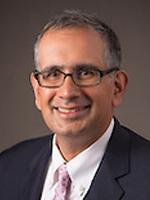 Sarat Sethi is a Managing Partner and member of the firm's Executive Committee at Douglas C. Lane & Associates, a registered investment advisory firm. He is a chartered financial analyst, a chartered investment counselor, and a member of the New York Society of Security Analysts. He is president of the Winged Foot Foundation, president of Lehigh's Martindale Society and also serves on the Children's Hope Advisory Board. Sarat is a member of the Young Presidents' Organization (YPO). He received a bachelor's degree in accounting from Lehigh in 1992 and an M.B.A. from Harvard Business School in 1997.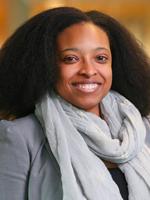 Dr. Erika J. Smith earned a B.S. in Mechanical Engineering from Lehigh, where she matriculated as a Posse Scholar (a merit leadership program that sends groups of students to top-tier colleges and universities), an Ed.M. in Education Policy and Management from the Harvard Graduate School of Education, and an M.A. and Ph.D. in Social Policy from Brandeis' Heller School for Social Policy and Management. She has been in the field of higher education for 23 years.
At Brandeis University, Dr. Smith served as a research assistant at the Heller Graduate School's Center for Youth and Communities, a mentor for the Posse program, a research analyst for the Office of Planning and Institutional Research, a lecturer at the Heller Graduate School for Social Policy and Management, a university ombudswoman, and as the Dean of Academic Services from 2016-2021. Dr. Smith now serves as the Dean of the College at Connecticut College. There, she is contributing to the advancement of the College's signature Connections curriculum, and leading seven units that focus on the academic co-curricular aspects of the student experience, as well as cohort-based leadership programs for first generation, low-income, and other groups of historically excluded students.
Dr. Smith is also President of the Board of Directors for the Cambridge Insight Meditation Center, and has previously served on the Boards of Summer Search Boston and Posse Boston.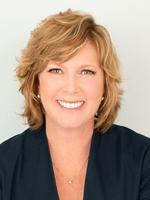 Sandy most recently served as the Vice President of Strategy, Analytics and Transformation at Alaska Airlines. A Pacific Northwest aviation leader for more than 30 years, she used her experience in engineering, technology, and process performance to drive change. She has held several leadership positions in Airport Operations, Aircraft Maintenance, Customer Innovation & Technology, Project Management, Analytics and Corporate Strategy. Prior to Alaska Airlines, Sandy was a systems engineer at The Boeing Company, where she worked on flight controls and powerplant systems for the 777 Aircraft.
Sandy holds a Bachelor of Science degree in Mechanical Engineering from Lehigh University. She currently serves on the boards of Lehigh University, the Woodland Park Zoo (most recently as board chair, chair of the CEO evaluation committee and member of the executive committee) and the Museum of Flight (vice-chair of the Education committee). Sandy and her husband, Cliff, have 2 daughters, and 3 grandchildren. They love to travel and live in Seattle, WA.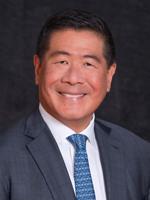 Steve Tang is currently the principal of Tangent2Cogent LLC, a corporate advisory firm. He has been a senior executive, and thought leader who has been at the helm of companies for more than 30 years as chairman of the board or chief executive officer. His expertise in innovation and entrepreneurship have seen his teams create record-breaking growth and expanding product portfolios during his tenure with OraSure Technologies, University City Science Center, Olympus America, and two leading management consulting firms.
His book, "A Test for Our Time: Crisis Leadership for the Next Normal" recounts OraSure's spinout from Lehigh University and their key role in ending the COVID-19 pandemic. It was listed as a "Top New Release" on Amazon in 2023. He has served on leading nonprofit boards such as the U.S. Department of Commerce's National Advisory Council on Innovation and Entrepreneurship which he co-chaired. He's also been the first person of color elected chairman of Team Pennsylvania Foundation and the Committee of Seventy.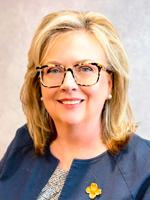 Mary Beth Tully graduated from Lehigh University in 1984 and holds a M.PA. in Health Policy and Management from New York University's Robert F. Wagner Graduate School of Public Service. She has worked professionally in both the public and nonprofit sectors, and in recent years has devoted her time to various volunteer causes.
Ms. Tully is a member of the United Hospital Fund's Board of Directors and serves as a member of the board's Development and Program Committees.. She is a former president of the Junior League of the City of New York, Inc. (NYJL) and helped lead Building Opportunities: the NYJL Second Century Campaign, supporting the modernization of the NYJL's historic, landmarked Manhattan headquarters. In addition, Ms. Tully recently completed her term as President of the Lehigh University Alumni Association Board of Directors.
For more than ten years, Ms. Tully worked with New York City's medically underserved communities as a hospital administrator, and health care policy and financial analyst with the New York City Health & Hospitals Corporation, the nation's largest public hospital system. Her career also includes nonprofit executive roles with the Greater New York Chapter of the American Liver Foundation, a national voluntary health agency. Her responsibilities throughout the New York City region included fund raising, volunteer development, patient education, outreach, and advocacy at the state and federal levels.
Ms. Tully has also served on the NYU Langone (Long Island) Hospital Board of Directors as a member of the board's Executive Compensation and Quality Committees and co-chaired the hospital's $25.0 million capital campaign steering committee for a new research and clinical building. In 2012 she was named to the Alpha Phi Foundation Board of Directors based in Chicago, IL and served as Board Chair from 2018 – 2022. Under her leadership, the Alpha Phi Foundation concluded its $43 million Leading with Heart campaign, setting a new standard of philanthropic support for fraternal women's organizations.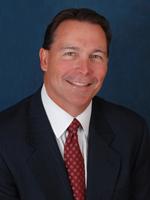 Mark R. Yeager is the founder and owner of MRY Associates, LLC, a private equity real estate organization. He is a member of Lehigh's Wall Street Council, Lehigh Leadership Council and the Athletic Partnership Advisory Board. He also served on the board of directors of the National Association of Industrial and Office Properties and the Regional Business Partnership. He received a bachelor's degree in business and economics from Lehigh in 1981 and an M.B.A. from Fairleigh Dickinson University in 1983.
Peter E. Bennett '63 '93P

Kevin L. Clayton '84 '13P

James J. Duane, III '73 '04P '06P '06PG

Murray H. Goodman '48 '88H

William F. Hecht '64 '70G

Francis J. Ingrassia '75 '16P

Eugene Mercy, Jr. '59 '98H

Joseph R. Perella '64 '06H

Edwin F. Scheetz, Jr. '54

Brad E. Scheler '74 '05P '08P '09PG

Daniel E. Smith, Jr. '71 '14H

Karen L. Stuckey '75 '10P

James R. Tanenbaum '70 '13H

Ralph Albert Thomas '76 '77G '16P

R. Charles Tschampion, III '67 '68G

Ronald J. Ulrich '67 '05H '98P '99P