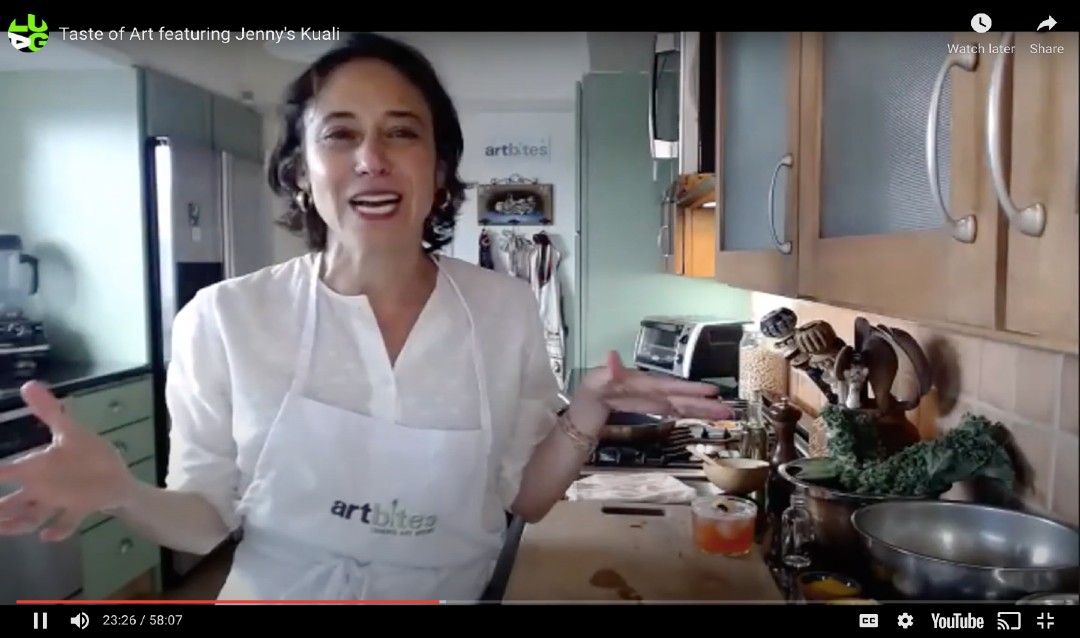 Lehigh University Art Galleries (LUAG) is among 390 museums, libraries and Native American tribal organizations across the U.S. to have been awarded a federal grant through the Institute of Museum and Library Services (IMLS) American Rescue Plan. The grant program supports organizations in addressing community needs created or exacerbated by the COVID-19 pandemic and in assisting with recovery. 
LUAG was awarded $48,440 for its new initiative, Taste of Art, a free public program that combines mini art history lessons with live cooking demonstrations. The program spotlights local Southside restaurants to support these businesses and encourages positive relations between Lehigh and its neighbors. Each workshop pairs a work of art from Lehigh's art collection with a related recipe from the featured restaurant to highlight the diverse cultures and voices that make up Bethlehem's Southside community. 
Participants receive a kit, available for pick-up at LUAG's Main Gallery and at partner restaurants, that includes a recipe, signature ingredient and a reproduction of the featured work of art. As part of the grant-funded program, participants are eligible to win gift certificates to the restaurant partners.
The cooking demonstrations, led by art historian and chef Maite Gomez-Rejón, provide easy-to-follow instructions for how to cook the recipes at home while simultaneously connecting the cuisine to a larger historical and cultural context. Several programs will also be offered in Spanish.
"The museum's relationship with local restaurants has been a powerful bridge to the community," says Gomez-Rejón. "Chefs and restaurant owners have been enthusiastic about sharing recipes and stories, and it's been wonderful to see so many students, professors and members of the community join the virtual cooking classes, all with a special ingredient provided by the restaurant and LUAG."  
LUAG will expand the program in the spring with a variety of new restaurant partners that will feature both national and international cuisine.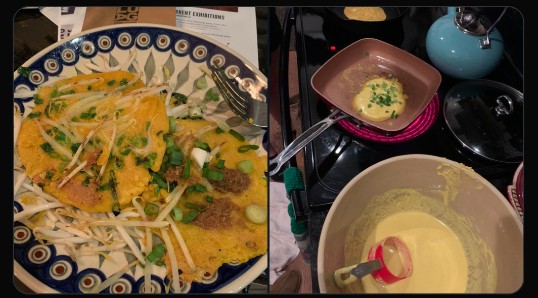 "We found this amazing program to be very informative for our participants, connecting with the local community during this well-planned online cooking class using one of our recipes from our vegan cookbook," says Jenny Lim, owner of Jenny's Kuali. "Learning the geography of Malaysia, spices and connecting art was definitely a fun concept."  
"It was wonderful working with LUAG and connecting with all who participated," adds program partner Ian Panyko, director of Café the Lodge. "Experiencing our own food through the lens of another provided insight and an exploration that was more than we anticipated."
The next program occurs on Thursday, Feb. 17, at 7 p.m. featuring The Taste Smokers, operated by Pit Master Quartez "Q" and Veronica Moore. After starting as a food truck, or "mobile pit," in 2018 and establishing a strong following at food festivals, in the summer of 2021 they opened a brick and mortar location at 318 E. Third Street where they offer their signature Chicago-style barbecue paired with soul food sides.
The program on Feb. 17 will feature a signature recipe from The Taste Smokers and its connection to the influence that was brought to Chicago during the "Great Migration," a long-term movement of African Americans from the South to the urban North between 1916-1970. Participants will explore works by artists featured in LUAG's current exhibition, Young, Gifted and Black. 
When the Taste of Art program series concludes at the end of 2022, a free Community Cookbook will be produced featuring all of the recipes, restaurants, and works of art.   

For more information and to register for these free programs, visit www.luag.org.
Story by Stacie Brennan, curator of education at Lehigh University Art Galleries.