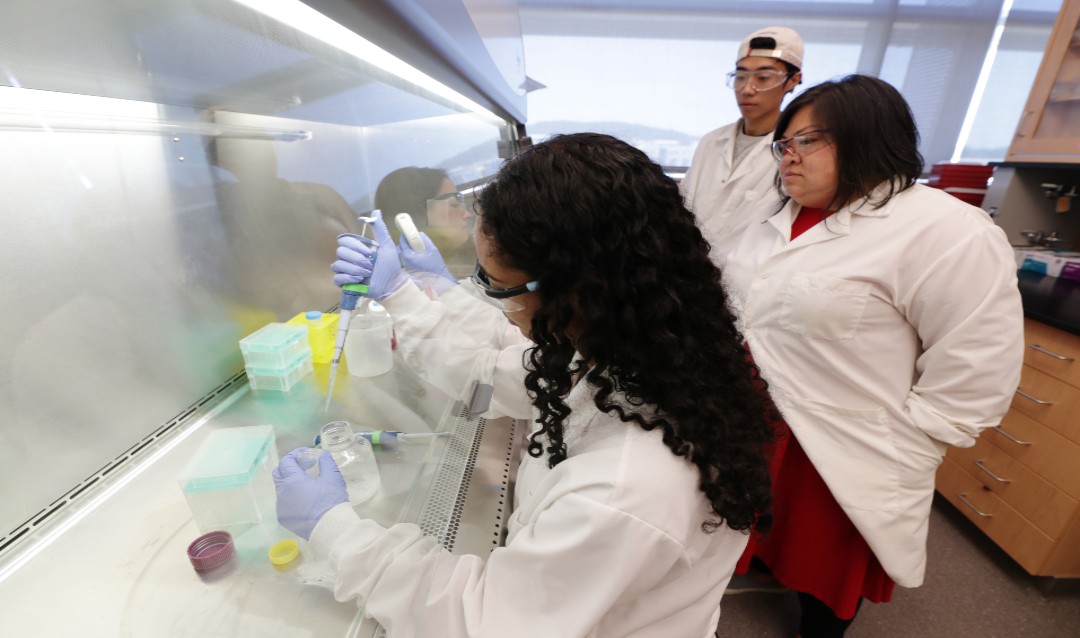 Science Magazine featured comments and examples from Donald A. Outing, vice president for equity and community, and Lesley Chow, assistant professor of materials science and bioengineering, in the article "How to begin building a culture of diversity, equity, and inclusion in your research group."
To create the means for science to advance, strategic plans must include a thoughtful approach to crafting a culture that honors the principles of diversity, equity, and inclusion, writes Science. 
"By not creating more inclusive lab spaces, you risk becoming illegitimate in the eyes of those who will be seeking these opportunities in the future," suggests Outing. 
Outing adds that leaders and professors can begin by educating themselves. 
"Discuss with students how diversity can enhance an education, how examining the value of diversity of ideas and hypotheses and strategies is important to the world."
For her lab students, Chow shares that she intentionally plasters her ethos on her website to create a safe space where each individual feels heard and seen and respected.
"I talk very openly with my lab. By talking about things, it validates it. I also tell my group if something happens [to you], tell me so I can stand up and fight for [you]," she says. 
The full article can be read on the Science website.