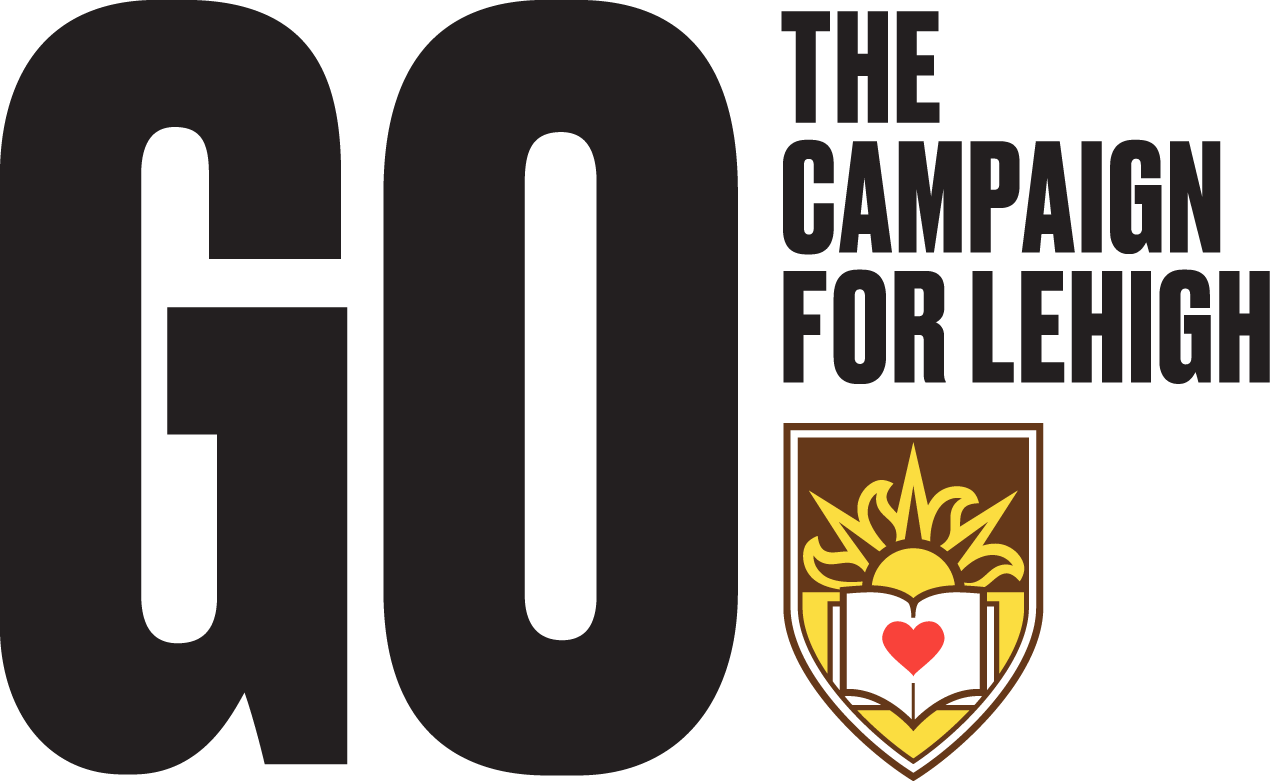 Let's GO:
A Campaign Update
It's a time for new beginnings at Lehigh, with a new president and provost, exciting new initiatives, and milestone GO moments. But every beginning starts with just one—one moment, one gift, one research project, one scholarship ... one person taking action to have impact. Each beginning builds to something great, leaving a lasting impact on a scholarship recipient, a field, a program, and even a Lehigh generation yet to come.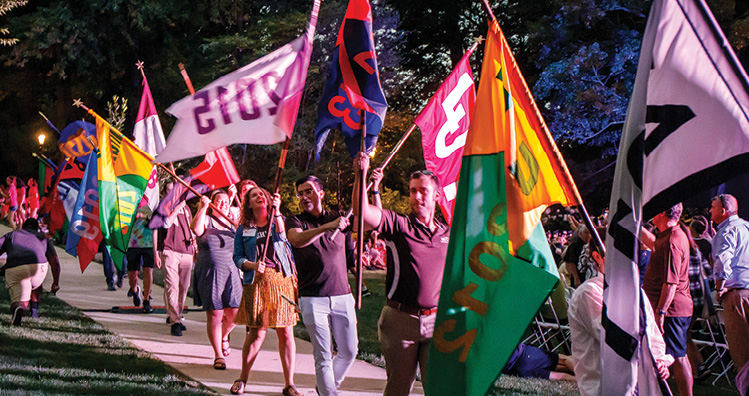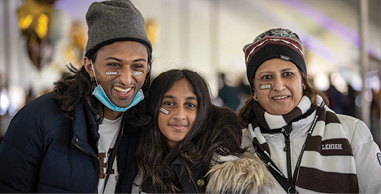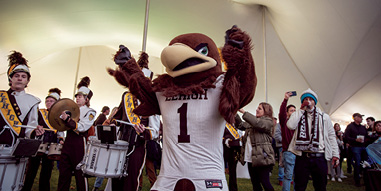 Lehigh Alumni Engagement
Better Together
Bringing alumni and friends together is a primary goal of GO: The Campaign for Lehigh. In 2021, Lehigh alumni were able to return to some traditional in-person experiences while continuing to engage digitally. The Rally returned to the Clayton University Center lawn, where Lehigh celebrated 50 years of undergraduate coeducation, with the first woman to represent an adopting class, Karen Stuckey '75. Founder's Weekend featured the in-person inauguration of President Joseph J. Helble '82, the return of the Leadership Recognition Dinner, and a weekend full of festivities that brought Lehigh's vibrant community together.
At the same time, the university launched Lehigh Lessons, a fully digital program of teachings by alumni for alumni, hosted a virtual 5K, and offered a new online telecast Fan Pack for The Rivalry. Plus, professional alliances continued to gather on Slack and Zoom, and Lehigh Connects produced thousands of interactions among alumni and students.
By the Numbers
$751M
Raised toward $1 billion-plus campaign goal
31%
Alumni engaged toward 50% campaign goal
270
New endowed scholarships since the start of the campaign
7,800
Alumni, parents and friends support the Lehigh Fund on average each year
GO Moments
Here are a few examples of how donors are making a difference.

Charles Marcon
Marcon Institute
To establish an institute dedicated to research and study that influences perspectives, practices and policies on racial justice, and to prepare and deploy undergraduate scholars to work alongside community partners to enact change in the arena of social justice.

Beall Fowler '59 '85P '89P '16GP
Community Voices Clinic
To fund the Community Voices Clinic, a schoolbased mental health clinic established in 2012 through a partnership between Lehigh's counseling psychology program, the Bethlehem Area School District and Resolve Mental Health Services.

Iacocca Family Foundation
Iacocca Institute
A matching gift to support continued success in training the global leaders of the future, expand into new global regions, increase access to leadership training and drive new innovations in global leadership education.

Evelina Taber '93
New Business Building
In support of the Lehigh Business building, which will offer collaborative spaces and innovative technology to prepare talented students for excellence.

Cathy Engelbert '86 '23P
Lead Scholars Program
LEAD will bring together cohorts of women and male student-athlete advocates in a development program that empowers and impacts women student-athletes, staff and girls in the community.

John '04 and Chrissie McDonough '04 '16G
Lehigh Fund
To make the Lehigh experience possible for the best students, regardless of financial background, and enrich Lehigh's reputation and its hallmark learning and living experience.