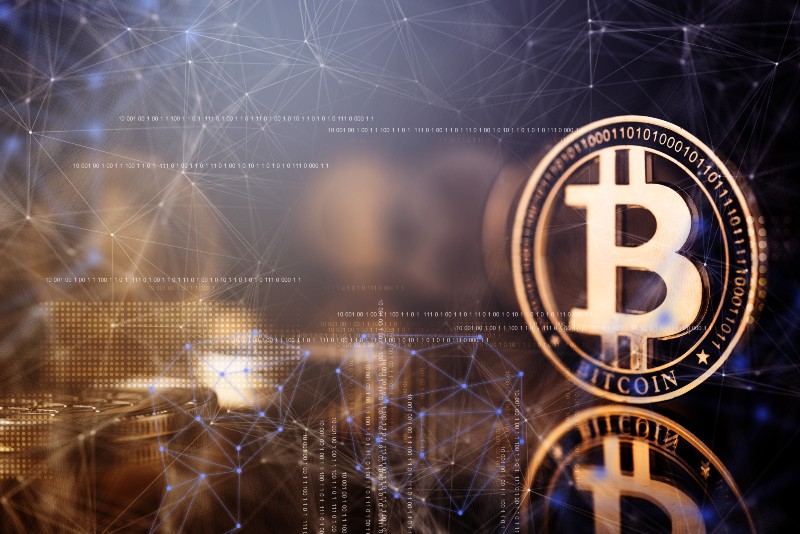 The growth of Bitcoin, a form of digital currency, in mainstream use has been rapid, and now colleges and universities are on the receiving end. 
Lehigh University has received its first ever Bitcoin gift, valued at approximately $42,000 at the time of donation — a gift that will support the Lehigh@NasdaqCenter Startup Academy, a partnership program with the Lehigh College of Business.
The impact of an innovative, experiential education is priceless, explains Dev Chanchani, the College of Business alumnus who made the gift. 
Chanchani, a local business owner who now focuses on helping other entrepreneurs start and grow their businesses, is hoping to have that same impact on Lehigh students.
By donating the Bitcoin to Lehigh's Startup Academy, a summer internship program that places top talent students in early-to-mid-stage startups in Silicon Valley, Chanchani wanted to support Lehigh Valley students seeking business opportunities while earning their education. 
To learn more about cryptocurrency and Bitcoin, and as a tribute to his late father, Chanchani made his Bitcoin purchase early in 2019 when it was priced under $5,000. He saw potential in this kind of currency and as the value continued to grow, he knew he wanted to gift his Bitcoins to institutions that support young entrepreneurs. Chanchani has also donated a Bitcoin to The Franklin Institute in Philadelphia.
"We are pleased to accept Dev's unique gift," said Georgette Chapman Phillips, the Kevin L. and Lisa A. Clayton Dean of the College of Business. "It's fitting how it encapsulates exactly where we want Lehigh Business and our students to be: at the intersection of business and technology."
Chanchani had an untraditional academic journey. He was admitted to Lehigh in 1992 as an engineering student, but shortly before the semester began, Chanchani deferred to explore a job that would spark his passion for business, programming, and networking. He returned to Lehigh as a College of Business student. 
While enrolled in a business communications class, Chanchani had the opportunity to work on a plan that would help transform a business to the digital age. This plan outlined the framework for the company that he would be starting and running as a Lehigh student — INetU, a Lehigh Valley hosting and cloud-server company.
"My professors at Lehigh really helped digest materials in a way that I could apply it to my business right away," he shares, crediting Ravi Chitturi, associate professor of marketing, Robert Kuchta, professor of practice in management, and Greg Surovcik, former adjunct lecturer of marketing research, specifically for their impact on him as a student. 
With his business off the ground, Chanchani took a break from academics to focus on its growth. He later returned to Lehigh, taking one class at a time while running his business concurrently. He graduated with a bachelor's degree in business and economics. 
Chanchani encourages students to explore their business ideas while they're in school. 
"Lehigh has done a tremendous job developing entrepreneurs," said Chanchani. "Starting your entrepreneurial journey in college is the best time. Life has a way of making it more complicated as you go." 
The gift from Chanchani will ensure students participating in the Startup Academy have the resources to work alongside founders and entrepreneurial leaders in the startup companies they're paired with. Students in the Startup Academy are self-motivated problem-solvers who are interested in developing an entrepreneurial mindset and skills. Twelve students participated in the 2021 program working in industries such as computer science, marketing, and finance.