Caldwell: The real legacy of the Umoja House is the power of student activism, asking the questions: How can we do better? How can we live better? How can we be better? We sought to have the institution respond to our request for a better campus experience. We did our research, created a plan and sought out partners within the institution to support what is now, 30 years later, the Umoja House.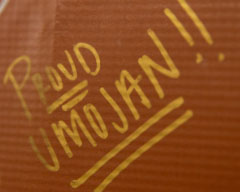 Worgs: We didn't realize how significant what we were doing was. We didn't realize that we were going to do something that was going to change the campus and really impact the campus moving on into the future. We were really looking at it for us. … This will be cool for us while we're here. This will be a nice way for us to engage and enjoy our college years and be connected. But I wasn't thinking about leaving this institution a legacy moving forward.
Not that we didn't think it would happen, but that wasn't really part of the thought. And now looking back on it, understanding the impact that that had for us, and just projecting forward and imagining that if it had a similar impact for the students who came after us, then that's far more than I ever anticipated. That's pretty special that it continued to have that kind of impact.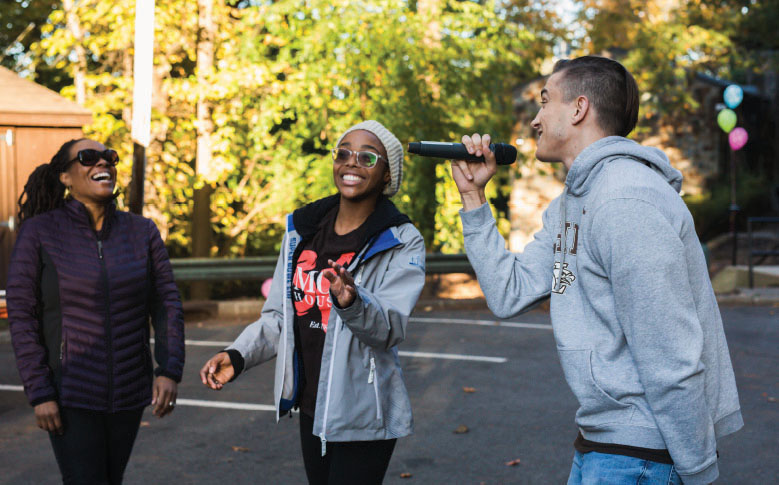 Johnson: It was a safe space for me in a place where I didn't feel so safe, because everything was so new. College was new. I was in a predominantly white setting for the first time, lots of imposter syndrome going on for me as a first-year student, even though I had gotten into Lehigh successfully. It meant everything to see people not just living together who looked like me but thriving and supporting each other and having a good time as they made their way through this new place I was just starting to figure out.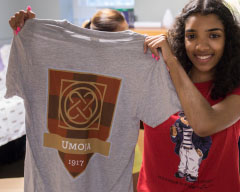 And then, in the years that followed, it was really important to me to be able to continue to contribute to that community for the people who came after me. There's a legacy, and I wanted to be a part of nothing but the best parts of what that house was for me, which was an oasis.
Caldwell: It's a safe place for students of color initially, right? And then I think we expand it out. It's for students who are advocates, supporters and champions for students of color. That's the thing it represents. You can go to a place on campus and not feel any sense of racial or cultural indictment because you are the "other" in the room.
Odi: A house like this still needs to exist because it allows for multicultural students to live in a house under that umbrella of unity. It's not only for black students. Now in the house for the past several years, there are black students, Hispanic students, white students, Asian American students. They also have had international students in the house.
Johnson: Things have changed [on campus]. They have evolved. But the need for unity and the need for community are still vitally important.
Editor's note: Leon Caldwell, who received his Ph.D. in counseling psychology from Penn State University, is now founder and managing partner of Ujima Developers, LLC. Melvin Gibson is general accounts manager at the Housing Authority, City of Camden. Jerome Hipps is co-founder of Mama's Boys Entertainment Group in Philadelphia. Kashi Johnson is chair and professor of theatre at Lehigh. Donn Worgs, who received his Ph.D. in political science from the University of Maryland, is a professor of political science at Towson University.